One & Only
Original poster
.
.
Joined

25 August 2018
Messages

1,866
Reaction score

9,005
Points

27,614
Location
Gender

Female
If you like what we have done so far, please help us spread the word about the website to friends & family who will enjoy the community that we have here. Only with your help can we have a large & active community.

We also want to implore all new members not to give up on us, the forum might seem small for now, but the staff team is trying its best to make this the most visited kpop discussion community globally.


Share us on your social media platform such as facebook, twitter & discord communities if you can!

Join us on our social media accounts
https://www.instagram.com/KPopSource_Entertainment/
https://twitter.com/KPopSourceMedia
https://www.youtube.com/channel/UCmNtbUNCGZZpNiMTj6aOW3A
https://kpopsource-entertainment.tumblr.com/

We have an ongoing event related to this, check out this thread for more information.


We have added an option for users to be able to use our forum system to invite your friends to the forum by mail. You can also create an invitation which you can use to refer users to our invitation page, every active users with more than 25 posts that you refer to us will net you points which...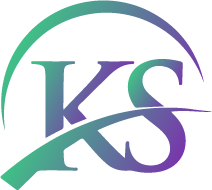 www.kpopsource.com


Referral system

You can use the referral system to get 100 trophy points for every new users that have at-least 25 posts. The system is fully automatic! Trophy Points are used for our monthly album giveaways & future events!
You can either use the referral link, or click on the tools button on your referral center to use banners.

https://www.kpopsource.com/account/referrals
Last edited: