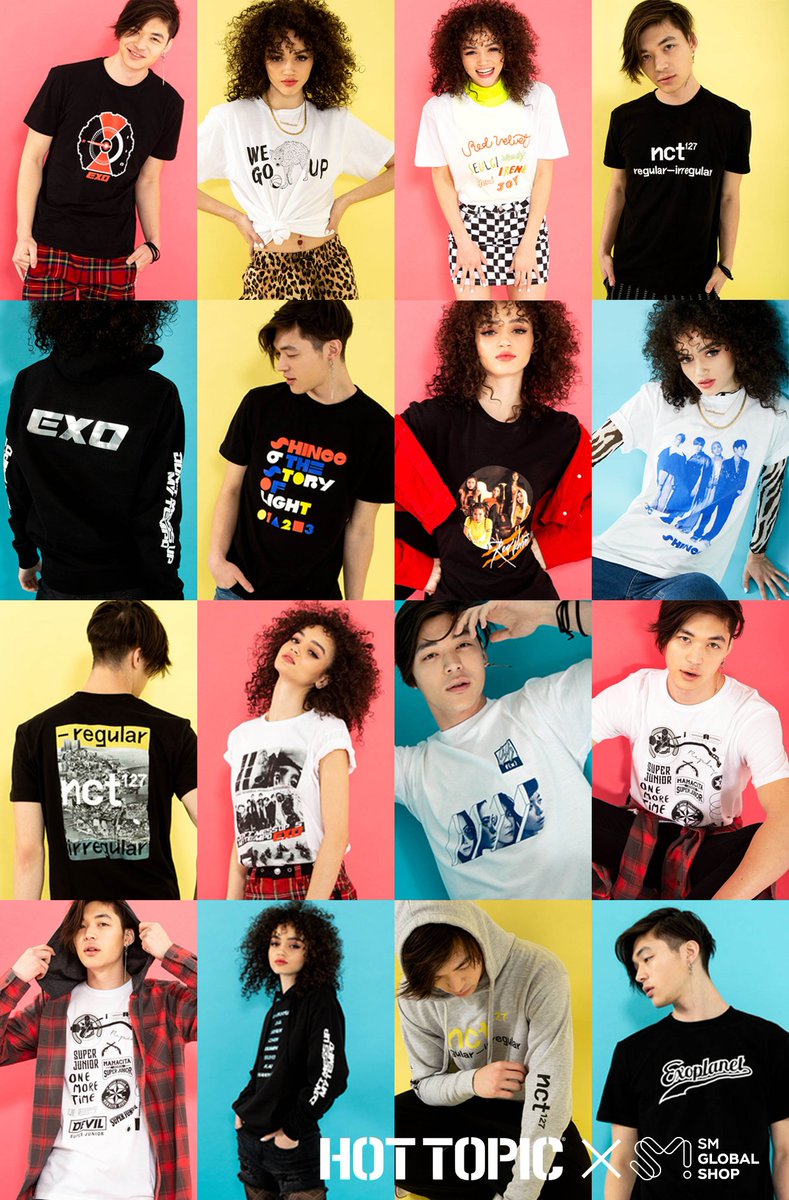 A home for many fandoms, of which now includes more Kpop fandoms too!

Hot Topic has long been a home for fandoms that range from classic television shows, hit new television shows, rock and roll groups, Disney and popular Anime franchises alike. Now, however, a whole new variety of fans are expected to flock to the shelves and racks of the popular store after the announcement of a merchandise deal between SMTOWN and United States-based retailer. Having already provided some fans with merchandise of YG groups and Big Hit's biggest group, BTS, among a few others, the expansion into Kpop continues.


The items are available in store and online, however, some items are exclusive to the online website and not available in store. Check out the Kpop merchandise below!

Hot Topic & Kpop
​