↠@bulletproof is my royal pasta compa↞
.
.
.
.
Joined

9 October 2018
Messages

14,413
Reaction score

57,239
Points

59,831
Gender

Female
Shipped With
Hello everyone, since it is Mother's Day today, the events & staff team wanted to appreciate all the mother's in K-Pop.
☆ S.E.S Eugene ☆
First up we have the legendary visual from South Korea's first ever national girl group, Eugene from S.E.S.
Eugene debuted in 1997 at the age of 16 and quickly became South Korea's representative visual and although her career as an idol member only lasted for 5 years, Eugene is still considered the girl group standard of beauty up until now.
After the disbandment of S.E.S, Eugene went on to become an actress and starred in multiple tv shows. She also released two solo albums and even released a hit ballad "The Best".
In 2011, Eugene married Ki Tae Young who was her leading man on their 2009 TV Series Creating Destiny. The couple have been happily married since then and now have a beautiful 4 year old daughter Rohee and a 10 month old daughter Rorin.
☆ S.E.S Shoo ☆
Shoo is another member of the legendary S.E.S.
Same as Eugene, Shoo debuted in S.E.S in 1997 and disbanded in 2002. After S.E.S's disbandment, Shoo promoted as a solo artist, actress and musical actress.
In 2010 Shoo married basketball player Lim Hyosung. The couple are now parents of nine year old son, Im Yoo and six year old twin daughters Rayool and Rahee.
☆ Wonder Girls Sunye ☆
Sunye was part of Wonder Girls' original line-up as their leader and main vocal.
Sunye debuted in 2007 and promoted with Wonder Girls until 2012, when she announced that she would be marrying her long time boyfriend Jame Park. The couple married early 2013 and Sunye revealed that she would officially be leaving the entertainment field to focus on her religion and work as a missionary.
The couple now have 3 beautiful daughters: six year old Eunyoo (Hailey), three year old Hajin (Elisha) and five month old Yoojin (Madison).
☆ After School Kahi ☆
Not only was Kahi the leader of After School back in 2009 when the group first debuted, she was the one who planned and produced the group herself! Unfortunately Kahi's time in After School didn't last long as she left the group in 2012 to pursue a solo career in music and acting. Although it has been over 10 years since her debut, Kahi is still recognized as being one of the best dancers in K-Pop of all time!
In 2016 Kahi married her boyfriend Yang Junmu. Now the pair are parents to 3 year old son Noah and 1 year old son Sion.
☆ Crayon Pop Soyul ☆
Moving on to one of our younger mothers now, Soyul is a former Crayon Pop member who debuted in 2012.
Soyul was the maknae of Crayon Pop and their unofficial leader. She rose to fame in 2013 after her group released one of the biggest hits of the year "Bar Bar Bar".
Soyul left her group in 2017 to marry former H.O.T member Moon Hee Jun. The couple now have a two year old daughter.
☆ Laboum Yulhee ☆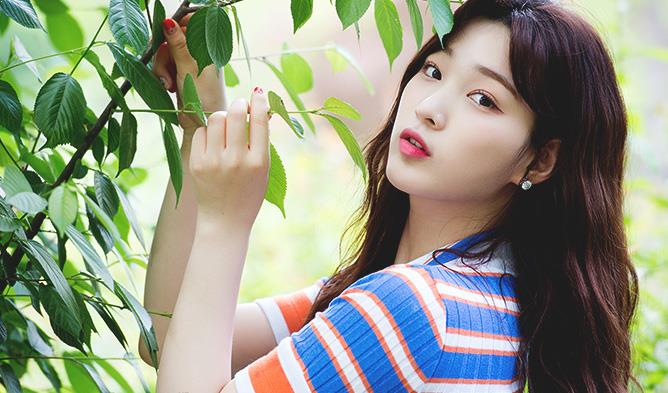 An actual case of a baby mothering a baby.
Yulhee was born in 1997 and is the youngest mother on our list (only aged 21). She debuted in Laboum in 2014 as the groups maknae, main dancer, rapper and vocalist. However, her time as a member of Laboum didn't last long and she left the group in late 2017 to marry her boyfriend F.T. Island's Minhwan.
The couple are now parents to one year old son, Jaeyul
​
Last edited: