Hi everyone, I'm Luke the leader of the Press Team on KS and since we are the most recent team added to KS we thought we should give a sort of introduction and explanation as to what it is we do on and off the forum as well as how it all works. This is also so we can clear up some misconceptions about how we do our jobs!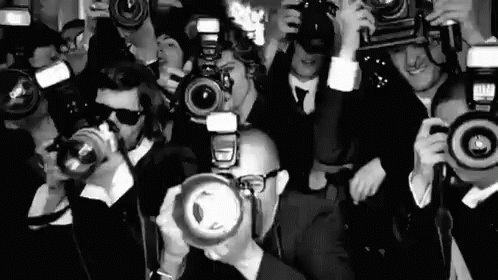 To start it off, in essence, we are the people behind all of
KS's Social Media
accounts as well as the
KS Press blog
. Most of what we do is outside of the forum but we try and integrate the things we do into the forum as well through the KS Press Bot that posts our blogs here. We also try and elaborate in discussions where we are well versed in the subject matter or event that is unfolding.
Our main areas of focus are
Twitter
/

I

n

s

t

a

g

r

a

m

/

Tumblr

/
You
tube
and of course the
Blog
Members of our team also have other specific roles like
Blog Editor
and
Album Reviewer
which serve a different purpose inside the team!
Each of these areas has someone (or multiple someones) in charge of them. As Lead I'm part of all of these so I won't count myself.
Twitter
- @goyo @Reo @crybaby @AlliAlligator
I
n
s
t
a
g
r
a
m
- @TwentyOneJongdae
Tumblr
- @mysteric
You
tube
- @Chahee @Belgizen @Miyeon @notthatmarko
Blog
- @mirella @AlliAlligator @Miyeon @goyo @Reo @crybaby @la_mort_pour_vous @Kaikat @Yolks

Editors - @mirella @Yolks ( They make sure things are correctly formated and have all the correct grammar before a blog is posted )

Album Reviewers - @la_mort_pour_vous @Kaikat @mirella
Most of the time all of us are focused on one thing at a time but sometimes a person is unavailable for a period of time so other cover for them even if they may not be part of that area. It's also often the case that with stories or posts in general
a person that has more knowledge on the given subject or group/company will write it up instead of the usual person
, this is always preceded by the person asking for permission to write it, it's not just someone deciding on their own to do it.
This is most often done with
Album Reviews and Blog Posts
as they usually require better knowledge on the group or subject. It isn't a free for all anyone can do a review they want, it's something we decide together! Before being shared with the public they are thoroughly edited by our editors or official Album Reviewers.
This sort of system is possible because we have faith that every member of Press deserves to be in Press and was chosen cause of their writing skills and prior knowledge in certain areas, which allows us to be quite flexible and interchangeable when the need arises.
If anyone has any questions about Press or about being a Press member or basically anything related to us
feel free to ask!
​