​
First of all, welcome to kpopsource!, we are happy that you found our forum and are interested in learning more about how the forum works, i would suggest for you to read up our Help page before proceeding with this thread, while most stuff in our forum is pretty much self explanatory, we understand that not many can understand most stuff immediately with a new forum software. Lets proceed shall we step by step?

Lets start by going through our FAQ & Rules page, going through our rules page is advisable so you won't break any rules in the future. We also have made a section regarding our history and explain what kpopsource is all about.



Our Story Kpopsource was founded by @Son Na-eun in August 2018. Before that, she went around various kpop communities and found out the hard way that none of them were friendly and a positive place to have discussions. She decided to start her own blog called ksource, and slowly grew to a...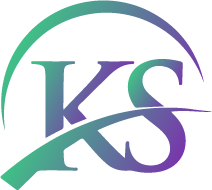 www.kpopsource.com


Lets move on to picture guides on how to achieve what most of our forum users have done in the beginning of their adventure on kpopsource. Click on the spoilers on each guide for detailed picture guides.

Uploading Avatar.
First click your username on the top left of the screen.
Click the avatar image next.
A popup should appear like the following.
Just follow the instructions from there, should be self explanatory.
Setting up signature.
When you are browsing google for the image, make sure you select copy image address and not copy link address on the context menu.
Once you have the link, let head over to our signature menu. Click the link highlighted in the second image.
Now click the insert image button and add the link you get from google
Signature should be ready now, easy as that.
Uploading a Profile Cover
To start, click on your username in the top right corner of the screen.
Click your username again on the screen that pops up to take you to your profile.
From your profile, click on 'Cover' and then 'Set cover image' on the box that drops down.
Choose a photo to import.
Finally, when you are finished adjusting the picture click 'SAVE POSITION'
How to change theme?
We have 4 total themes available.
KS 2019
KS 2019 Dark
KS 2020 (Default Theme)
KS 2020 Dark
You can head over to the preference page
https://www.kpopsource.com/account/preferences
to change your theme.


Forum Badges

Next we'll go over badges that you see everyone is using and featured on their message panel. Example picture below. You can simply request your badges through the thread here. You will need to make some posts in order to request badges.



Artist Thread Directory

We also have artist threads maintained by our users, we have compiled together a list of all artists thread into a single thread for easy search of your favorite artists. You can head over to that thread through this link.

Shipping Thread

We have a special feature where you can get shipped with a partner of your choice as long as you get approval from users of our forum through likes, example picture below. Your partner's name will be shown on your message panel in the forum. To find out more about it head over to the thread.



Shipwrecker Thread

This is similar to our ship feature above but is an addition to shipping, you will have a user who you cant get enough of but you can't betray your current ship, you can request that user to be your shipwrecker, picture example below. As always, head over to the thread to find out more.



More will be added soon.
Last edited: