One death too many.
mothership.sg
Fans have called for the program's cancellation.
As stated in the article, a MMA n boxing champion struggled during the second episode.
Earlier today;
Godfrey Gao from Taiwan passed away after collapsing while filming for a Chinese variety show in china, fan accounts from Chinese social media site Weibo are saying that the filming environment for the show called 'Chase Me' is unsafe & safety procedures are not properly enforced. #GodfreyGao...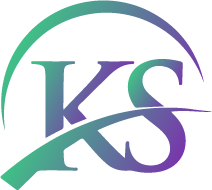 www.kpopsource.com
And
What do you think? People are saying that she or any other member of (G)I-dle shouldn't be on this show again because of how dangerous it could be. I've heard that someone has just recently died on this zipline as well.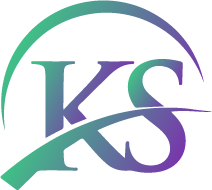 www.kpopsource.com
Also, reportedly(I hvnt watched this show but followed this news today), Wu Xuanyi(WJSN), Yuqi(G-IDLE) n Lucas of Wayv appeared exhausted/struggling during the episodes they were in.
As I read other threads n considered, the ultimate responsibility may not be known but if u hv watched Ninja Warrior tv show, I think voluntary choice to appear on such a challenging show as well as medical fitness shd be a requirement, whether personal(the participant) or the producers to be a condition of continuing this show.
Maybe postpone/delay production until they resolve the issues surrounding the show. It seems to me a time bomb if they hv young idols like Xuanyi n Yuqi doing tiring n scary stuff after this incident. I know Yuqi is regular on China version of Running Man but Chase Me seems too extreme to me unless the participants are fully aware like how Korean Running Man show did challenging episodes but the regulars/guests were Song Jihyo/Jeon Somin/Lee Dahee. Tough/scary/tiring challenges IIRC weren't posed like this show unless the participant were up to it. Even then, Sung Hoon, or other participants IIRC weren't struggling like Zou Shiming, the MMA/boxing champion mentioned above. (If challenging show like Japan's Ninja Warrior is wat they(tv/production company) is after, they should license it n everybody would know wat they're in for; not just mix n match n hv guests not fully aware of the requirements of the show. Or at least hv fitness/medical checks mandatory (either personal) or production company provided/subsidized/paid for.
There is a standard for doing this type of show; i.e. Ninja Warrior but they've fallen far short. It's still new, only 3 episodes broadcast n idk how many filmed/in process but for it to continue, I hope they fulfill due diligence for this show n protect/prevent future recurrence, otherwise it shd be cancelled/remade into a version of Ninja Warrior n all participants made aware of the tough/high level of fitness/skill of the challenges.
Otherwise, it's just a matter of time before another recurrence, then definitely cancelled but tragic by then.
Last edited: