SEVENTEEN members Seungkwan, DK and Hoshi went to recent Super Junior Concert,
Super Show 7S
, to celebrate and enjoy their seniors perform! Members shared fancafe posts and sent a cake for Super Junior for afterwards as well.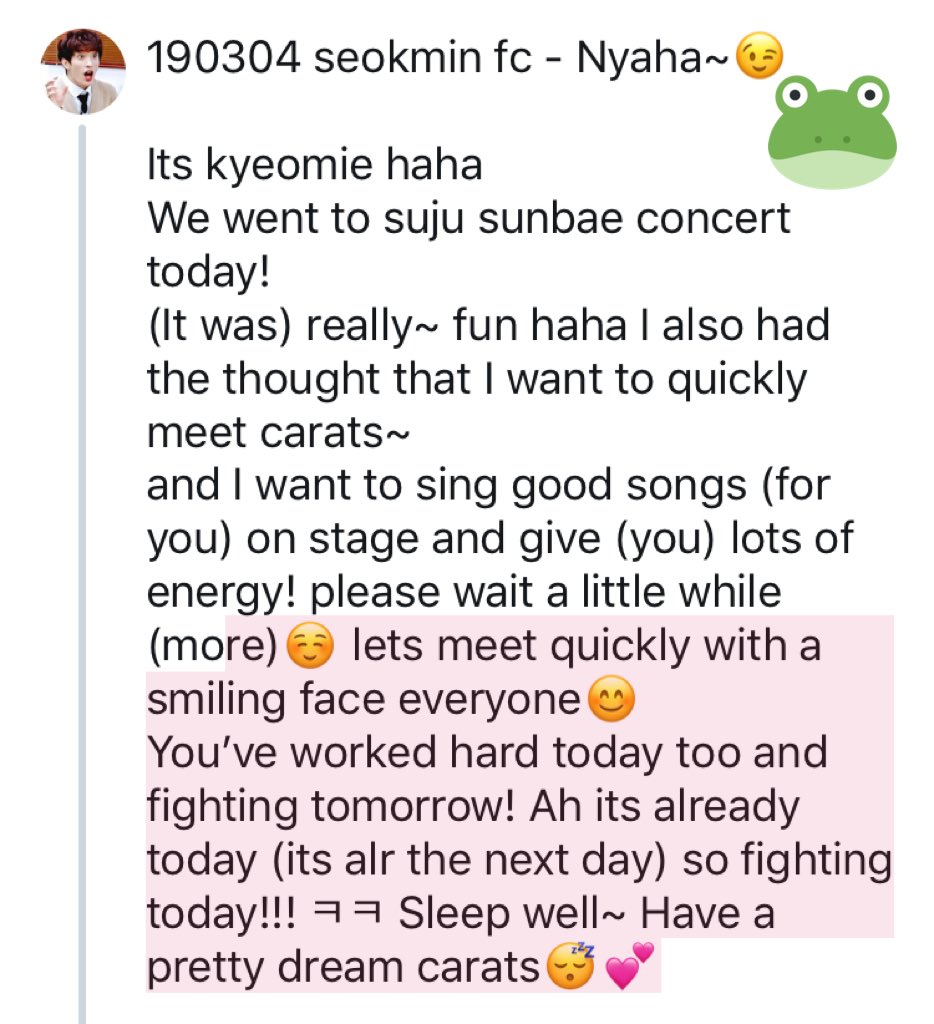 Super Junior member Eunhyuk also shared a picture with BooSeokSoon members!
292k Likes, 4,085 Comments - Eunhyuk (@eunhyukee44) on Instagram: "콘서트 후유증. 심하다. #아맞다 #디앤이콘서트공지는 #오늘이아니라내일인가그렇대요 #미안쏘리 #내일도아닌가 #내일맞을거에요 #언더나인틴퍼포먼스팀 #세븐틴부석순 #공명"
www.instagram.com
We wish members to continue to get along and hope we get to see many more concerts together.
​